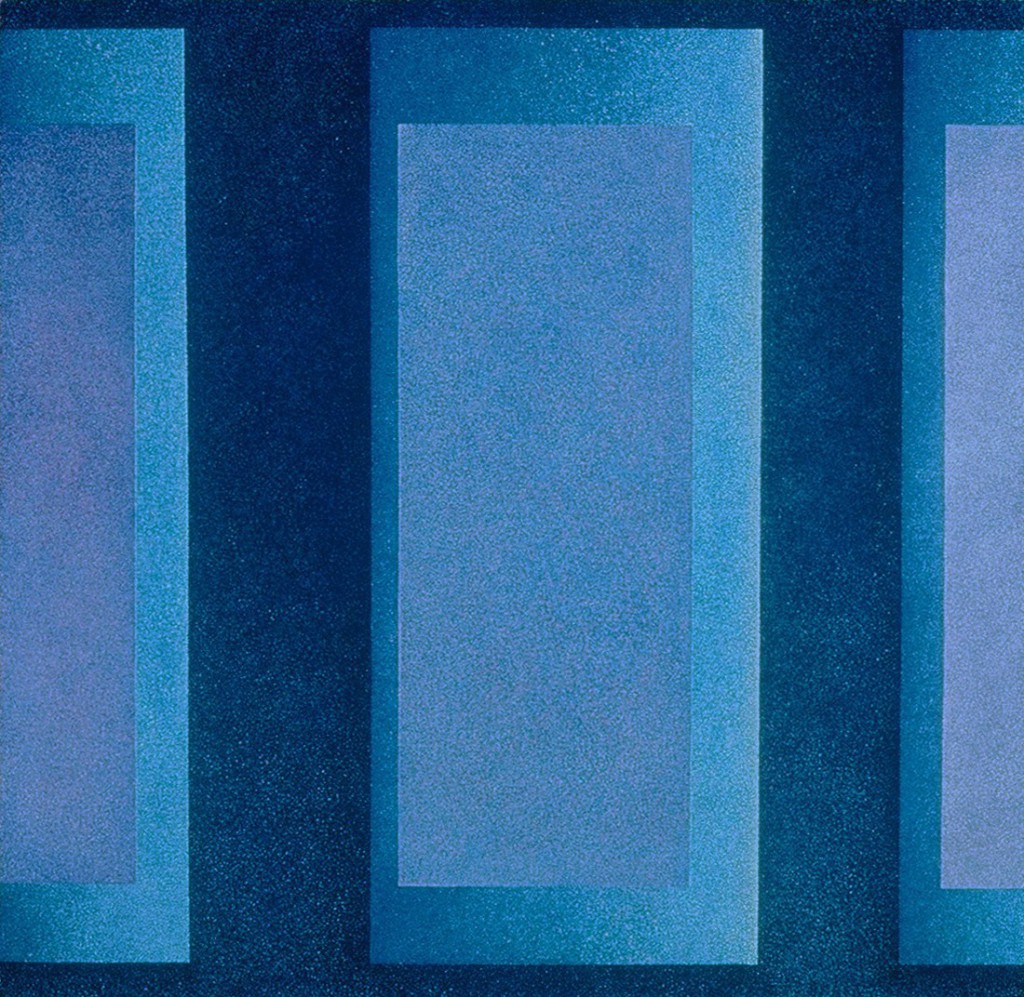 IN TRANSIT #7 122 x 122 cm acrylic on board
IN TRANSIT #8 122 x 122 cm acrylic on board

EDITH 106.7 x 48.2 cm acrylic on board

WILLIAM 106.7 x 48.2 cm acrylic on board

ISOBEL 106.7 x 48.2 cm acrylic on board
MEMORY PLACE #1 61 x 61 cm graphite and coloured pencil on paper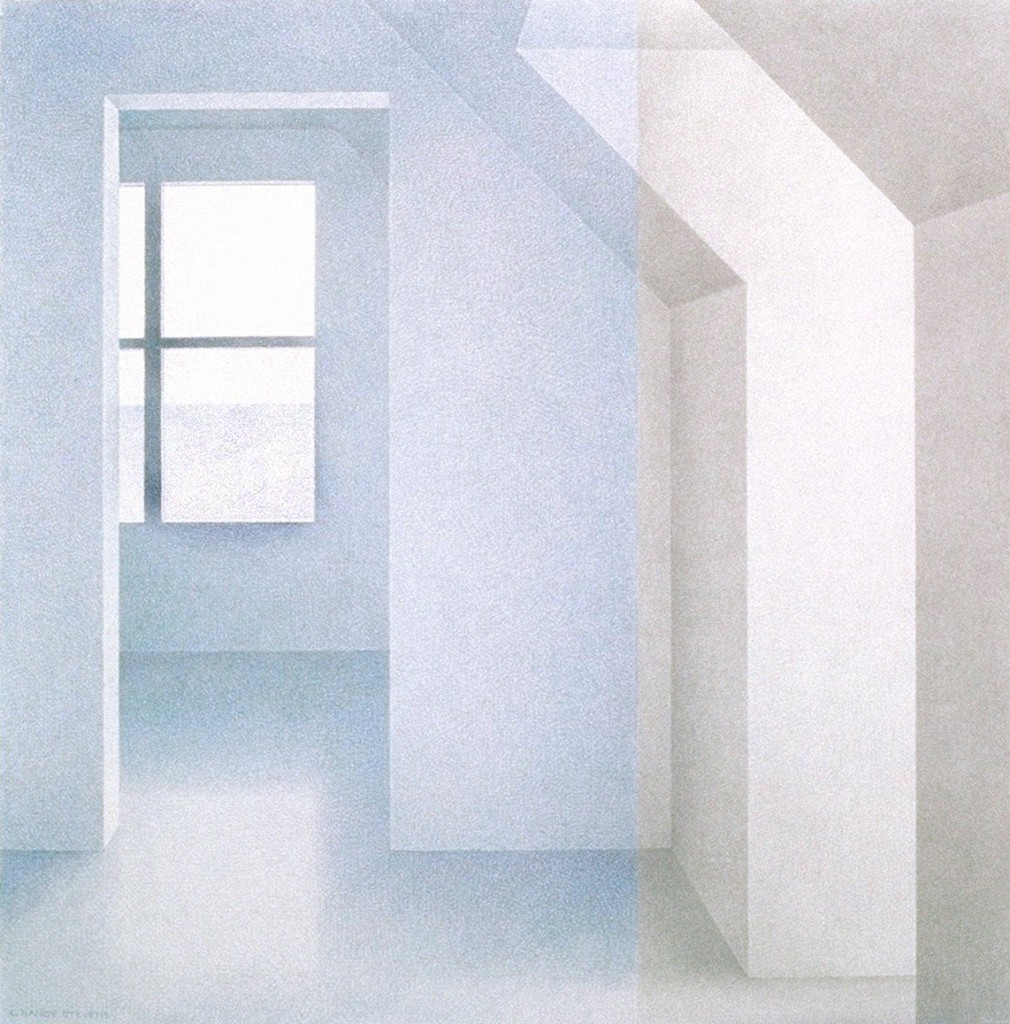 MEMORY PLACE #5 61 x 61 cm graphite and coloured pencil on paper
IN TRANSIT
The metaphysical elements of time and space are translated into images connected to time and place. IN TRANSIT integrates the abstract spatial narrative with realism.
In the abstract paintings, the repeated vertical rectangles, whether entrances of exits, barriers or openings, symbolize our existence which is always in transit.
In the paintings of objects and talismans and the drawing of memory places, the echoing shape of the door connects the abstract themes with reality.
IN TRANSIT is my autobiography. The paintings and drawings, ideas and images, are an exploration of the nature of experience and the unknowables of exixtence.